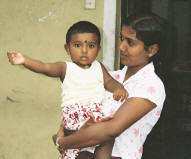 Sinhalese mother with daughter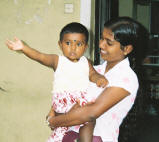 A beautiful vision.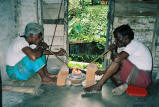 Ratnapura "heat treaters" using the original and unchanged method of puffing a blowpipe to a charcoal, containing rough sapphire. The rough was previously shelled in limestone balls. Usually, some pink and purple-red rough is heated this way to remove the bluish core. A process that takes from half an hour up to 3 hours...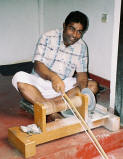 Ratnapura "star sapphires" cutter performing his art using traditional techniques.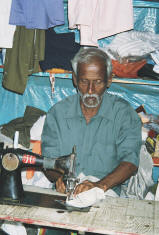 Sinhalese tailor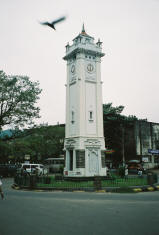 The Ratnapura clock tower. It is the main orientation point in the city. Near this monument each morning from 7am to 9am a rough gem market takes place.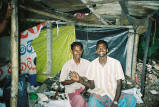 Smiling shoe repairmen.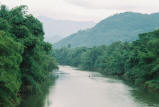 The Kalu Ganga outside Ratnapura. Notice some bathers...